Tire Care and Maintenance
Proper tire care and maintenance are crucial to ensuring the longevity and performance of both your Toyota vehicle and its tires. At Penticton Toyota, our tire care experts recommend regular tire rotations and inspections to ensure even wear and to detect any potential issues early on. We also recommend maintaining the correct tire pressure and checking it at least once a month. Not only does this help improve fuel efficiency, but it also increases the life of your tires. Our certified technicians can help with all your tire care needs, from tire replacements to alignments and more!
We offer comprehensive tire care services, including:
Tire Pressure
Maintaining the correct tire pressure is crucial for safe and efficient driving. Our certified technicians can check your tire pressure and adjust it as needed to ensure optimal performance. We also recommend checking your tire pressure at least once a month and before long trips.
Tire Rotation
Regular tire rotations can help ensure even wear on your tires and extend their life. Our experts recommend rotating your tires every 8,000 to 12,000 kilometres or as recommended by your Toyota vehicle's owner's manual. We also inspect your tires for signs of damage and uneven wear during rotation.
Tread Wear
Monitoring the tread wear on your tires is critical for your safety on the road. We can inspect your tires for uneven wear, cracks, and other signs of damage to prevent accidents. We also recommend replacing your tires when the tread depth reaches 2/32 of an inch or less.

Tire Storage
Proper tire storage is essential to protecting your tires from damage, especially during the off-season. Our dealership provides tire storage solutions to ensure your tires remain in optimal condition. We recommend storing your tires in a cool, dry, and clean location away from direct sunlight and heat sources.
---
Wheel Alignment and Balancing
Wheel alignment affects everything from handling and safety to tire longevity. Penticton Toyota offers state-of-the-art wheel alignment services to keep your vehicle driving smoothly and prevent uneven tire wear. Symptoms of poor wheel alignment include the vehicle pulling to one side while driving and a vibrating steering wheel. Our team at Penticton Toyota recommends having your wheel alignment checked every 10,000 kilometres or when you notice any of these symptoms.
A Variety of Tires
Choosing the right tires for your vehicle is crucial for maximum performance and safety on the road. At Penticton Toyota, we understand the importance of selecting the appropriate tires for your vehicle and driving conditions. Our dealership stocks a variety of tires, ensuring you find the right tire for your vehicle and your specific requirements. There are different types of tires available on the market, including all-season, summer, winter, and performance tires. Here's a breakdown of each type to help you choose the right ones for you.
Summer Tires
Summer tires offer improved handling and braking traction in warm temperatures due to their wider, flatter footprint and specialized rubber formulation. They have higher speed ratings, allowing for better use at higher speeds compared to all-season tires. Summer tires are designed to enhance the overall performance of vehicles in hot summer conditions.
Winter Tires
Winter tires are specifically designed to handle cold, snowy, and icy conditions, providing optimal traction and stopping power. They use a softer rubber compound and unique tread patterns to grip icy and snow-covered roads, improving overall performance and safety for drivers in winter.
All-Season Tires
All-season tires are designed to perform in a wide range of weather conditions, from dry and hot summers to wet and cold winters. They offer convenience as they don't require seasonal tire changes and are durable enough to withstand multiple seasons.
Performance Tires
Performance tires enhance handling and traction at higher speeds, making them ideal for sports cars and high-performance vehicles. They have a softer rubber compound and specialized tread patterns that allow for better cornering and braking on dry surfaces. Performance tires are a great choice for drivers looking for improved all-around performance and an exhilarating driving experience.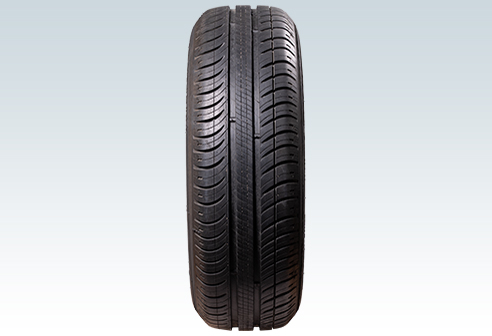 Why Choose Penticton Toyota Tire Centre
Experienced Team
Our team of experienced technicians at the Penticton Toyota Tire Centre is dedicated to providing you with the best service and advice when it comes to your vehicle's tires.
Dedicated Tire Experts
Our tire experts are equipped with the latest knowledge, techniques, and tools to provide you with unparalleled tire services. They will help you select the right tires for your driving habits and road conditions.
Wide Range of Tires
We offer a wide range of tire brands that come with various warranties. We offer all-season and winter tires that suit your vehicle's make and model for superior handling and traction. We also have performance tires for drivers looking for a more exciting ride.

Competitive Pricing
At Penticton Toyota, we provide competitive pricing on all our tires to make sure that you get the best value for your money. We also have special tire promotions throughout the year to help you save even more.
State-of-the-Art Tire Equipment
Our tire equipment includes top-of-the-line mounting machines, tire balancers, and alignment machines to ensure that your new tires are properly installed and balanced for a smooth and safe driving experience.

Regular Tire Maintenance
At our Tire Centre, we offer regular tire maintenance services such as tire rotations, balancing, and alignments to help your tires last longer and perform better.
Our dealership is proud to be the top provider of tire services in Penticton, British Columbia. Visit Penticton Toyota today for all your tire needs. Our team of experienced technicians is ready to provide you with a professional tire service that will keep you safe and on the road. Reach out to us to learn more about our Tire Centre or for inquiries about our services. To get your vehicle serviced, schedule an appointment now!
Brands and Rebates
At Penticton Toyota, we are committed to providing our customers with exceptional quality and service, including our selection of top tire brands. We partner with leading brands like Toyota, Lexus, Michelin, BFGoodrich, and Uniroyal to offer our customers a wide range of options to choose from. Our dealership frequently offers special rebates and promotions to help you save even more on your purchase. Trust Penticton Toyota for all of your tire needs and take advantage of our Brands & Rebates program today.